Download Templates Post-Jump
Editor Note: This was such a popular post last year, we're putting it back on the front page. Have a Happy Halloween!
Sweetness Template | Tradition Logo Template | Butkus Template
Bears Logo Template | Ditka Template | Alternate Logo Template
To use the templates, simply download the .pdf's from the links above and print them out on letter (8.5" x 11") sized paper. Then, use some kind of sharp object to poke holes along the dotted lines. After that, it's as easy as carving along the guide.
However, you should note that I've never carved these, so don't blame me if they're not great. Although, I posted the bottom three (Bears Logo, Da Coach and Alternate Logo) on here last year, and we had some WCG'ers provide some photos of their work.
Happy Human - from the Alternate Logo Template:
BearNecessities - from the Ditka Template: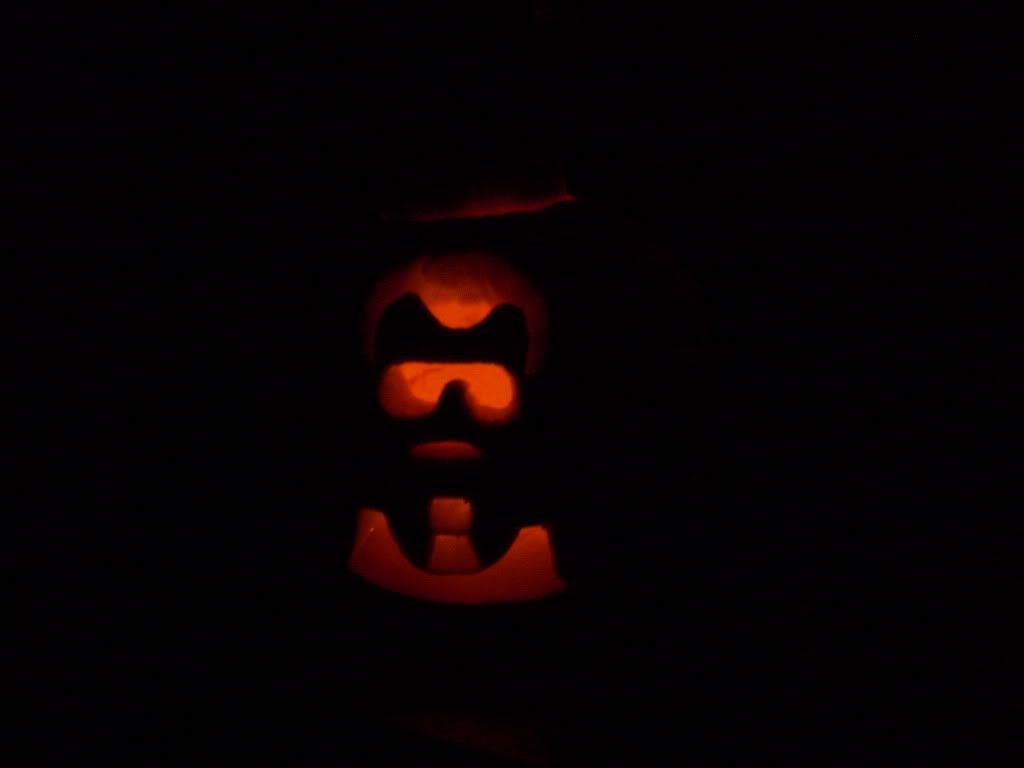 And yours truly... well, I did a Brobee (template) for my little girl:
So, have at it. Use the templates, carve some pumpkins and post some photos in the comments section.
Also, use this thread for all things Halloween. Anyone dressing up their kids up as mini-Ditkas? What about your yearly Halloween traditions? Parties? Whatever.
No matter what you're doing, be safe, have fun and Happy Halloween.