So, apparently, being bored during the bye week has its perks. Namely, more time to futz around on the interwebs. In any case, I compressed the first half of the Chicago Bears season into thirteen notes (15 animated gifs). Enjoy the bye week everybody!

#1. Bears start the season with a nail-biter win over the Cincinnati Bengals. The rookie O-line looks good, TrestCoastOffense looks good, and Green Bay loses (to San Fran).

#2. It all comes down to the wire again, but this time against the Norsemen… The Bears should've dominated the whole game, but let the Vikings back in it time and time again… and you're asking yourself why this is happening again in 2013.

#3. . . . until Cutler performs some fourth quarter magic (i.e., Bears win).

#4. Week 3: Sunday Night Football at Pitt. The Bears dominate, but a 24-3 lead dribbles into a 27-23 lead with 10:43 left to play.

#5. Bears win 40-23. Chicago is 3-0.

#6. Then, OMFG! Da Bears is on da schneid! They lose the next two contests to the Lions (32-40) and the Saints (18-26). Also at this point, the injuries to the defense start piling up. During this stretch, there is many a lamentation:

men. . .

women. . .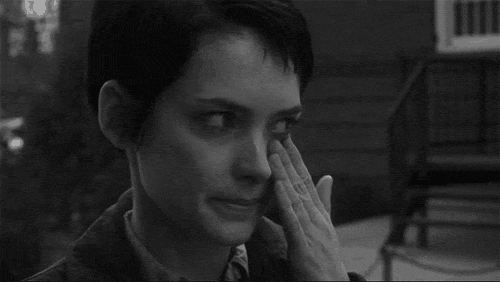 . . . and children weep, for all hope is torn asunder.

#7. Meanwhile, Trestman shows concern where concern needs to be shown, but essentially keeps his cool and keeps calling plays. . .

#8. Oh, hey, the winless giants come to town. . . Bears claim victory, 27-21.

#9. Week 7: s#!t happens. . .

#10. Entering the bye, the team has one of the worst defenses in the league on the year and are on pace to have one of the worst defenses in team history. . .

#11. The D-line has several holes; and injuries to Williams and Briggs are making life difficult, to say the least.

#12. And let us not forget that the quality of play at the safety position is kind of, well. . .

#13. On the offensive side? All things considered, there's that Josh McCown guy.