Looking for a quarterback with a great cannon, Jango has perhaps the most powerful gun in the draft. He also has the gun-slinging, lone star attitude to make him a real Texan. His skills are so elite that he was cloned with a whole galactic army patterned after him.
When one needs a wide receiver, they are looking for a guy (or alien) who can race down the field. Sebulba is the fastest, craftiest pod racer on all of Tatooine. Sam Bradford finally has an elite offensive option to get the ball to.
3 – Luke Skywalker, QB, Jacksonville/London
Luke is a recognizable face of the franchise type who provides the London Jaguars with international appeal. He is also a good character off the field, evidenced by his desire to freely join the rebellion. An elite prospect that not only destroyed the death star, but brought about the end of the dark side.
4 – R2-D2, Astromech Droid, Cleveland

Yes, the Browns need a QB and a RB. But they also need an Astromech Droid. Do they have one already? No. Therefore they need one.
With all the turnover of ownership and coaches and QB's that has taken place in Cleveland since they became the Browns 2.0, they need some stability. R2 provides not only the stability of fixing every situation, but is extremely dependable and resourceful. He provides an organization that has suffered thru 2 decades of ineptitude with some much needed stability.
5 – Emperor Palpatine, QB, Oakland
The Raiders have seen enough from Pryor & McGloin to know that they need a leader on the field. And no leader better fits in the black hole better than the dark lord of the sith. Of course, the Raiders being the Raiders, they will likely waste the pick on somebody like Bib Fortuna.
The Falcons are impressed with Chewbacca's size & strength combination. He's a long DE with a powerful 'rip arm out of socket' move to get around most LT's.
Tampa needs a replacement for Davin Joseph. Rebo has good girth for the RG spot. He can play well under pressure, playing in the palace of a notorious gangster like Jabba the Hutt. Going from employment with a gangster to the Buccaneer's should be an easy transition. He will have to be painted from blue to yellow to match the Buccs' new uniforms.
8 – Darth Vader, QB, Minnesota
The last thing any rookie head coach wants on his team is a coach killer. And Darth Vader has shown in the second death star that he is the ultimate coach/emperor killer. But his measurables are too phenomenal to ignore with his midichlorian count off the chart.
Vader has good height and strength as a QB. His leadership abilities and no-fear attitude will be assets on the field. He can use the force to get the ball thru the tight windows of good coverage. He also comes with his own helmet.
A bit of a reach, but a perfect fit. The Bills can use a tight end, and there is no end tighter than the one belonging to the tightwad Toydarian junk store owner Watto. As a winged species, he can get above good coverage to haul in high throws.
Detroit can use a receiving weapon opposite Calvin Johnson. IG-88 is a master of weapons. He has the height to provide the Lions a second towering receiver. He saves the Lions a few $ because he doesn't need the uniform, as he already has the silver coloring.
11 – Boba Fett, RB, Tennessee
The Titans need offense. Jake Locker and Kenny Britt have been busts. Chris Johnson has been quite ordinary since signing his big payday. Boba Fett offers the Titans an array of offensive weapons at his disposal. He's got jet pack speed, and is hard to bring down with his armor.
12 – Jabba the Hutt, OL, New York Giants

The Giants need bodies on the O-Line, and Jabba is the biggest dude in the draft. He can easily fill multiple holes on their O-Line.
13 – Han Solo, DB, Saint Louis

The Rams can use help in their defensive secondary, and as his name indicates, Solo can thrive alone on an island in single coverage. Something of a me-first guy looking for a payday, he has a red-flag past with plenty of off the field issues. But he makes up for it with his speed and pursuit angles, making the Kessel Run in less than 12 parsecs.
14 – General Grievous, DL, Chicago

The Bears can use a powerful person up front to replace Julius Peppers. As a bio-mech cyborg, Grievous is powerful and hard to stop. He's a rare specimen who can kill Jedi and use their weapons against them. He has lingering health issues, but his upside is too much to ignore.
The Steelers like to go after solid, safe players in the draft. And there is perhaps none safer that the highly productive Yoda. Displays good leadership qualities as leader of the Jedi council, and can place himself in good coverage position by foreseeing where the pass is going. He will be an older rookie, over 800 years old, which drops him to #15 overall.
16 – Obi Wan Kenobi, QB, Dallas
With Tony Romo's big game failures, the Cowboys pursue the Jedi who shines in big moments – such as killing sith lords. Kenobi offsets Jimmy Jones' roguish persona, as he is a wise, straight laced Jedi who has successfully led clone armies against the droid armies of the trade federation. He has good escapability which will be useful when the pocket collapses around him.
17 – Anakin Skywalker, LT, Baltimore
Joe Flacco needs a blindside protector, and there is none more able to fill the role than the one who had protected Padme from Jango Fett. Anakin is a good kid, which Baltimore needs to erase the bad press from the whole Ray Rice incident. Will be a good camp battle between Anakin & Eugene Monroe.
18 – Ben Quadrinaros, WR, New York Jets

The Jets' offense is, well, offensive. It has a lot of holes and deficiencies. Quadrinaros brings good speed as a pod racer, and with a pod racer which explodes right after the start of the big Boonta Eve race, he fits right into the Jets' self-destructive offense.
19 – Lando Calrissian, DB, Miami
The Dolphins can use help everywhere on defense, and there is perhaps none more defensive than Lando, who is always trying to justify his actions. He is a smooth talker, who nailed the combine interviews.
20 – Princess Leia, LT, Arizona

She is a bit undersized for the position, but more than holds her own, unwilling to take crap from anybody. She is not a committee, but is will take the leadership role that Carson avoids. She should beat out their recent FA acquisition for the job.
21 – Jar Jar Binks, TE, Green Bay
The Packers grab a replacement for the oft-injured free agent Jermichael Finley. The selection of Jar Jar in round 1 (or at all) seems to be a bit of a stretch. But the Packers have made it a recent tradition of over-reaching for mediocre players in round 1, but overcoming it due to their QB being so great. I'm expecting State Farm commercials featuring Aaron Rodgers & Jar Jar with Binks saying, "Egads, wassa mesa discount double checking?"
22 – Padme Amidala, S, Philadelphia

The city of unbrotherly love needs a safety, and Padme Amidala is all about peace and safety. She had good leadership characteristics, and fairly athletic, although a bit undersized to play in the box. Her use of decoys makes it harder for opposing QB's to figure out who she is covering.
23 – Jek Tono Porkins "Red Six", OL, Kansas City

The Chiefs look to replace Brandon Albert on the O-Line, and Porkins has the size to fill the role. Is the consummate team player, will stick with the game plan even when he knows "I've got a problem here".
24 – Darth Maul, DE, Cincinnati

As the name indicates, he is a mauler, who can beat opposing LT's with a variety of Jedi moves. His double light sabre allows him to take on double teams effectively. He is also a BPA pick at this point, as one of the last remaining Jedi on the board. Oh, and he already has the Bengal stripe thing going on his face.
25 – Mace Windu, CB, San Diego

His experience defending the Republic translates well to his role of defending the secondary. Regarded as one of the best swordsmen in Jedi history, he is a good value pick this late in the draft.
Short and squaty, the Ewok can squeeze thru the line undetected. He lacks top end speed, but makes up for it with his cuddly cuteness which makes it difficult for would-be tacklers to want to hit him too hard.
27 –Uncle Owen, C, New Orleans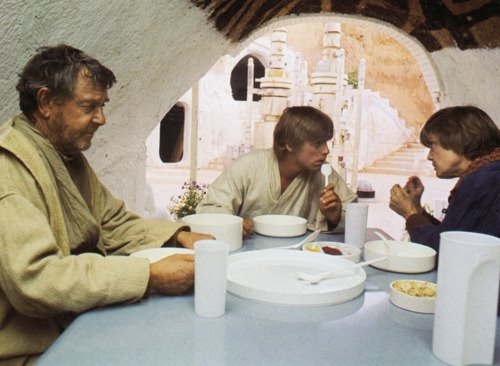 His traits are not elite, but he's a rugged, no-nonsense, hard worker. Experienced raising a young Jedi and getting the droids in the south range, he has no problem ensuring the rest of the O-Line is in the correct location before each snap, or there will be hell to pay.
28 – Qui Gon Ginn, CB, Carolina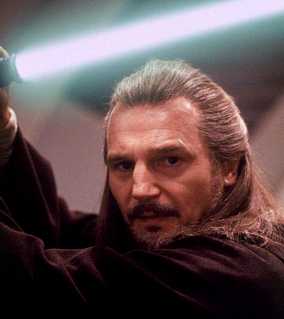 Qui Gon is a solid pick who provides the Panthers defense a solid veteran presence. He's a bit of a gambler in the secondary, as shown by taking on the young Anakin Skywalker much to the Jedi Council's dismay. He's willing to take younger guys under his wings and train them up to reach their potential. He is a better fit in man coverage instead of zone, due to his tendency to improvise.
Lobot is a loyal aide, who perfectly fits into the Patriots team-first mentality. His cyborg skills will help the coach resume his beloved spygate methods.
Threepio fits on the 49ers at so many levels. He's a droid which works well in silicon valley. His wardrobe is tight and flashy, and he is already donning the gold color of the uniforms. His protocol droid abilities allow him to blend right into San Francisco's multi-ethnic culture. His speed is not elite, but goldenrod is able to hurry enough not to become a permanent resident.
31 – Admiral Gial Ackbar, CB, Denver

After being decimated in the Super Bowl by a team with tall DB's, Denver takes one of their own. Ackbar has good height. He's a heady leader who can be their Peyton Manning on the defensive side of the ball. And if the opposing team tries to run a play-action pass, he will be able to alert his teammates that "It's a trap!"
Gonk is a bit boxy in his movements, and not very fluid. But is a space-eater. He's a dependable team player who can walk into the path of a would-be tackler.
.
...if you enjoyed me, please 'rec' me, so that others may enjoy me...