This week, I'll be taking a look at sponsor logos on NFL jerseys, conference title games to (maybe) be held at neutral sites, Brett Favre and Plaxico Burress updates, a brief rant on our QB situation, and the Cretin of the week. Usually my weekly column will appear on Wednesday, but WCG is out of the office today, so I'm filling in for him.
Let's start, shall we?
NFL and Sponsor Logos?
People have brought up the concept before, but the economy may be driving the NFL to seriously consider it:
"We're talking about something unobtrusive that when the guys are being interviewed, people can can see the sponsor logo on their jerseys. But it's no bigger or more obtrusive than the patches worn for the Super Bowl logo.

Players would not wear the logos on their jerseys during games, even in the preseason. And teams might be able to rotate sponsors at different times of the year."
Wow. I'm looking forward to hearing Lovie say "Bud Light is our beer," only to watch him dump BL for Miller Lite two weeks later.
Conference title games to be held at neutral site?
As Liz Mullen of SportsBusiness Journal reports, there's a chance that the AFC and NFC title games could land in February, during one of the all-important ratings "sweeps" periods.

Given that the weather only gets worse in cities like Green Bay and Chicago and New York and Foxborough and Pittsburgh and Buffalo as January gives way to early February, Mullen points out that the championship games could be moved to a neutral site.
Why do this? It makes absolutely no sense. So what if the weather's bad? This is football we're talking about here.
Favre Update
Mangini has been texting Favre since the season ended. Looking forward to watching ESPN replay highlights of Favre running a punishment lap like last summer.
Plaxico Update
Per this article from PFT, it looks as though Plaxico's plea will involve some jail time. There are two sides to this coin: Plaxico needs to grow up and pay for his problems or the NYPD has too much discretion on who to toss in jail on a gun charge. Both are valid arguments. Discuss.
Brief Rant on the QB situation
While Rosenbloom, Haugh, Morrissey, and Biggs focus on why or why not we should get "X" QB, I refuse to join in on the sweepstakes.
Everyone can point to all the teams that have great QB's and state, much like Jerry Angelo did, that the quarterback is the most important position on the field. That may be true. But why would the Bears get a great QB?
Now, I know we're all disillusioned about our OL because of our lack of FA moves. But have you started to think what that line will look like come September? We have an aging Kreutz, an undersized Beekman and Garza, another John St. Clair in Kevin Shaffer, an unknown in Chris Williams, and Frank Omiyale. I think it's going to be tough for Matt Forte to find decent holes next year unless one of two things happen: 1) they have great chemistry or 2) we have a great draft.
Oh, and Rashied Davis is still a Chicago Bear. We also need wide receivers. Badly.
ChiFan's Cretin of the Week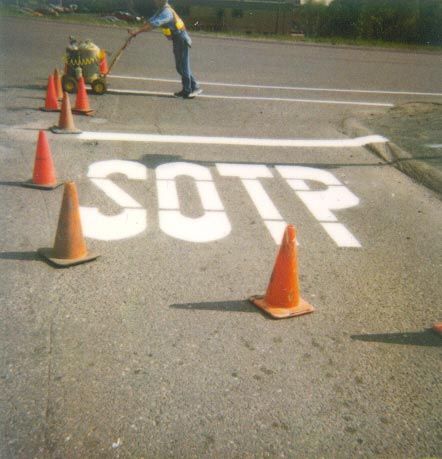 This week has two winners: Mike Singletary and Officer Robert Powell of the Dallas Police Department.
Mike Singletary: Why does Mike deserve this distinction? Well, he doesn't want Matthew Stafford because Stafford was uncomfortable answering questions about his parents' divorce:
Niners head coach Mike Singletary told KNBR (680 AM) in San Francisco this week that "if you're going to look at drafting a guy in the first round, and you're going to pay him millions of dollars, and asking him about a divorce about his parents, if that's going to be an issue, uhhh, then you know what, maybe he doesn't belong here."
Mike, did you ever think that maybe it was hard for him and/or still is? I understand if you don't like him because his skills aren't up to your standards. But to essentially dismiss Stafford because he had problems opening up about his parents' divorce is mind-boggling.
Robert Powell: Everyone's heard the story by now. For running a red light, Houston RB Ryan Moats was stopped outside a hospital where his mother-in-law was dying. Powell felt the need to be a fascist idiot and hold him up. Once Powell let him go, Moats found out that his mother-in-law died. Unfortunately, this isn't just an isolated incident. He stopped Maritza Thomas (former Dallas LB Zach Thomas's wife) and tossed her in jail for three hours for an illegal U-turn.
Today, Moats accepted Powell's apology. If that had happened to me, there's no way in hell I'm doing the same. And yes, before you say anything, I realize he's a better person than I am.
Way to go, Officer Powell....just a terrific job abusing your power. Hope you're sleeping well, a$$hole.
Last week's winner: Jerry Angelo & Lovie Smith