...Easter? Don't talk about Easter....Easter? You kiddin me? Easter? I'm just hoping the Easter Bunny stopped by my house.
In The Den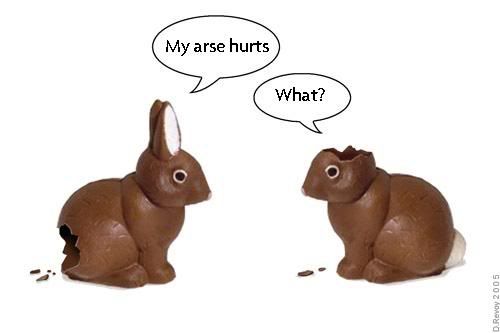 First and foremost, for those of you who are celebrating, Happy Easter! For those of you who do not celebrate the holiday, happy Sunday!
David Haugh jotted down ten things he knows about the new and improved Chicago Bears.
1st round draft selections too overpriced? Dan Pompei discusses and even has some Angelo tidbits in there. Don't miss this article.
Want another Dan Pompei article? He runs down the "problem" prospects in the upcoming draft.
Last Pompei article: The top RB's in the draft.
Brad Biggs on the #16 draft need of the Bears (specialists).
Percy Harvin, Hakeem Nicks, and Kenny Britt falling out of the first round? One analyst thinks so.
Larry Mayer took a trip back in time and views some of the weird Bears draft picks. Some of the names might surprise you.