In what previously appeared to be a no-brainer, the 49ers may not be seeking a QB at the #2 pick. With further amazement, they may even add Alabama defensive tackle Jonathan Allen.
The team is expected to hire Jacksonville's linebacker coach Robert Saleh as defensive coordinator. Adam Caplan is reporting that the team will run a 4-3 defense similar to the scheme Jacksonville is running. This means that the team's previous 2 first round picks, Arik Armstead and DeForest Buckner, will slide out to ends. Drafting Allen would be a 3 year heavy investment in the defensive line, but considering the new GM for San Francisco is John Lynch, he is likely to be biased towards the top defensive player available. Allen is a suitable 2 tech with plus pass rush ability.
Having stated this, it may also seem plausible that the 49ers add someone like Jay Cutler. After all, Kyle Shanahan, the new head coach, and John Lynch signed 6 and 7 year contracts respectively. They have time to make moves at the QB position to inevitably find or develop the best fit.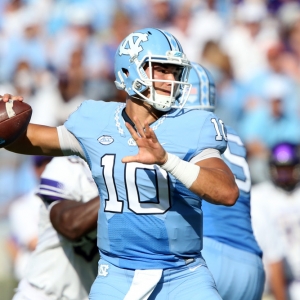 And just to build further intrigue, Charlie Campbell is reporting on sources from the Bears who say they love Mitch Trubisky, quarterback out of North Carolina.
Even the offseason can be exciting.