The 2018 off season is well underway and the Bears started the right way in firing John Fox and his offensive staff (and they were offensive) and hiring Matt Nagy, building a young and promising offensive coaching staff, and being able to retain Vic Fangio and his boys. Things have been on hold since then, however, allowing Nagy and Fangio to do a lot of roster evaluation, scheme development, and prospect research. I have boiled down what I think they should do and I have reasons for all of it.
First, they need to cut the dead weight on the roster and have already started to do just that. At the time of this writing, Jerrell Freeman, Josh Sitton, Willie Young, Pernell McPhee, Mike Glennon, and Quentin Demps had all found their way out the door. This had cleared about $40 million in cap space bringing the total up to $80 million. From this point forward, for realism's sake, I used the Ultimate GM feature on Fanspeak for an accurate tracking of cap numbers, free agency numbers, and a good but problematic AI for the rest of the league and how well researched every team is in regards to history, needs, and personalities for the draft. Now, here is who needs to go next and why.
Dion Sims, Marcus Wheaton, Marcus Cooper are the next guys to find the door and all for the same reason. They were all brought in to contribute to the team last season and deepen the talent bench. Not only didn't they achieve that, in one case they added to the already long film reel of follies that the Bears have committed over the years. Cooper alone.....anyway. They were either unavailable, out performed by less talented players, or were invisible in games. They go.
Hroniss Grasu, Deon Bush, Michael Burton, Jonathan Anderson, DeAndre Houston-Carson, Roy Robertson Harris, and Josh Bellamy all find the door. These all represented either blind alleys, roster fit issues, band aids, or developmental players that never really developed. The time for these players on the roster is over. Developmental players are part of every teams' roster. But they have to develop. It has come time for these roster spots to be filled by either more competent depth players or true play-makers.
These last 11 cuts brings the grand total cap space to $97 mil. The next step is to re-sign the players on the team that the Bears want to keep. And they are:
Mark Sanchez - 1 year at $1 mil per, Benny Cunningham - 2 years at $1 mil per, Sam Acho - 2 years at $1 mil per, Christian Jones - 4 years at $1.5 mil per, Pat O'Donnell - 4 years at $4 mil per, Cairo Santos - 2 years at $6 mil per, and Kyle Fuller agrees on terms and the transition tag is lifted with a 4 year deal at $10.5 mil per.
This is the roster after re-signing all of the Bears that had come due. If they aren't on the roster and weren't cut, they were free agents that were allowed to walk in free agency and sign with other teams.
Kyle Fuller, Akiem Hicks, Kyle Long, Danny Trevathan, Cairo Santos, Mitch Trubisky, Bobbie Massie, Charles Leno Jr., Kevin White, Leonard Floyd, Eddie Goldman, Eric Kush, Adam Shaheen, Cody Whitehair, Jonathan Bullard, Nick Kwiatkowski, Adrian Amos, Deiondre Hall, Eddie Jackson, Tarik Cohen, Howard Jones, Jordan Howard, Cre'von LeBlanc, Jordan Morgan, Brice Callahan, John Timu, Daniel Brown, Cameron Meredith, Pat O'Donnell, Christian Jones, Mark Sanchez, Benny Cunningham, and Sam Acho. That's right. There's only 33 players on the roster after the purge and re-signing the players they want to keep.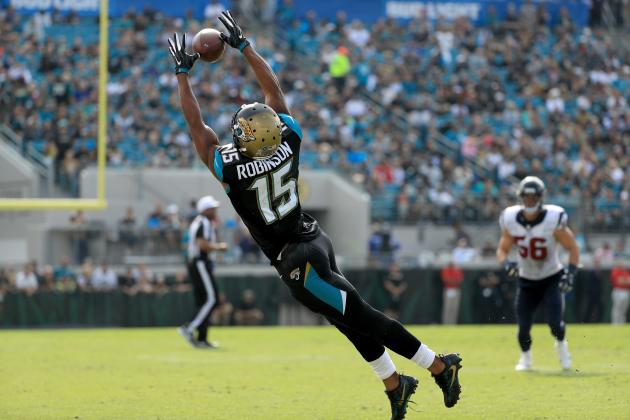 Now, on to the rest of free agency. Pace is very active and aggressive in pursuing his established targets and won't be scared off by other teams paying court to desirable free agents. He lands the star non-QB free agent of the off season in Allen Robinson for 6 years at $14.6 mil per. Albert Wilson for 4 years at $8 mil per. Trey Burton for 4 years at $7.5 mil per. Andrew Norwell for 4 years at $12.5 mil per. Chase Daniel for 3 years at $5.5 mil per. Dontari Poe for 3 years at $9.5 mil. EJ Gaines for 4 years at $9.5 mil. Alex Okafor for 2 years at $7.5 mil per. And finally, Trent Murphy for 2 years at $3.5 mil per.
This is an impressive haul and wasn't cheap but after all is said and done, Pace still has $24 mil in cap space due to how the contracts were structured. They were staggered so that the big hits of the contracts wouldn't all come at the same time. They are also not positioned in a way to obstruct the signing of players coming off of their rookie deals in the next season or so. After the next two seasons, some of the free agent signees will either be gone or already through the majority of their guarantees.
The departure in this year's free agency for Pace was that he stopped doing the 1 year prove it deals for outside free agents in order to make Chicago a more attractive landing spot, in addition to the other factors of an improving team with a young QB, solid defense, and an exciting young HC, and chose almost "sure thing" free agents to pursue. Therefore, no need of the "prove it deal." Pace also filled a lot of holes in this free agency making it possible for him to take BPA in the draft, which is always the goal.
Late April finds the "War Room," inside Halas Hall full to the gunnels with Bears executives, coaches, scouts, coordinators, ownership family members, and of course, Pace, himself. The big board is ready and has been poured over for months now, plans made, contingencies at the ready for unexpected trends and team moves. Before Roger Goddell walks across the stage to announce the opening of the 2018 draft, Pace's phone rings and Steve Keim, GM of the Cardinals is on the other end.
Arizona was a pursuer of Kirk Cousins and lost out to Minnesota for his services, is without a starting QB at all, and Keim is looking to trade up to a spot that will get them a top tier QB in this draft but not so high as to cost multiple first round picks. Pace said that he is listening and Keim offers the Cardinal's 1st (#15), 2nd (#47), and 3rd (#97) round picks in exchange for the Bears #8 overall pick. Glancing at the draft order and around the room for agreement, Pace quickly says, "Let's do it." No one at Halas Hall was particularly in love with the prospects that would be available to the Bears at #8 or the prospects that would be available would not solve a problem on the roster, forcing the Bears to reluctantly take a player they weren't crazy about in the top ten of the draft. Perfect deal for both teams.
Goddell announces the start of the draft and the first round begins. Some of it is going the way the Bears brass thought it would, other parts of it, not at all. Prospects that they liked for trade back possibilities are snatched up earlier than they thought they would be and no one from the higher tier dropped. They are on the horns of a dilemma. CBs, QBs, DL, and EDGE players are going far earlier than they should and Pace decides to act before he is picking talent many rounds earlier than he should. The room argues and discusses and finally they come to a decision 2 minutes before the deadline. The pick is in and it's Taven Bryan. He is the second highest rated DL player on the Bears board, right after Vita Vea, and is a special kind of freak in his own way with penetration being his hallmark of play. Think of a bigger version of Aaron Donald.
Round 1, Pick 15: Taven Bryan, DL - Florida, 6'5", 293 lbs.
The second night of the draft is about to begin and the Bears are picking 7th in the second round. This is the spot that Pace expected to trade back from to gain more picks and with how early they pick, the call will be coming shortly.....and it does. Ozzie Newsome, GM of the Ravens is on the other end and offers his 2nd (#52) and 3rd (#83) round picks in exchange for the Bears second 2nd (#47) round pick. Pace immediately agrees to only drop 5 spots in the round AND pick up another 3rd round pick. Pace smiles, content with how the draft is falling and the picks that are springing up all over the place for him. The second round begins and Pace's phone rings again. This time it's Mike Brown, GM of the Bengals. He offers the Bears both of his 3rd round picks (#77 and #100), his 4th (#112) round pick, and his 5th (#151) round pick in exchange for the Bear's second 2nd (#52) round pick. Again, Pace finds the value irresistible and says yes.
Round 2, Pick 39: Dorance Armstrong, EDGE - Kansas, 6'4", 246 lbs.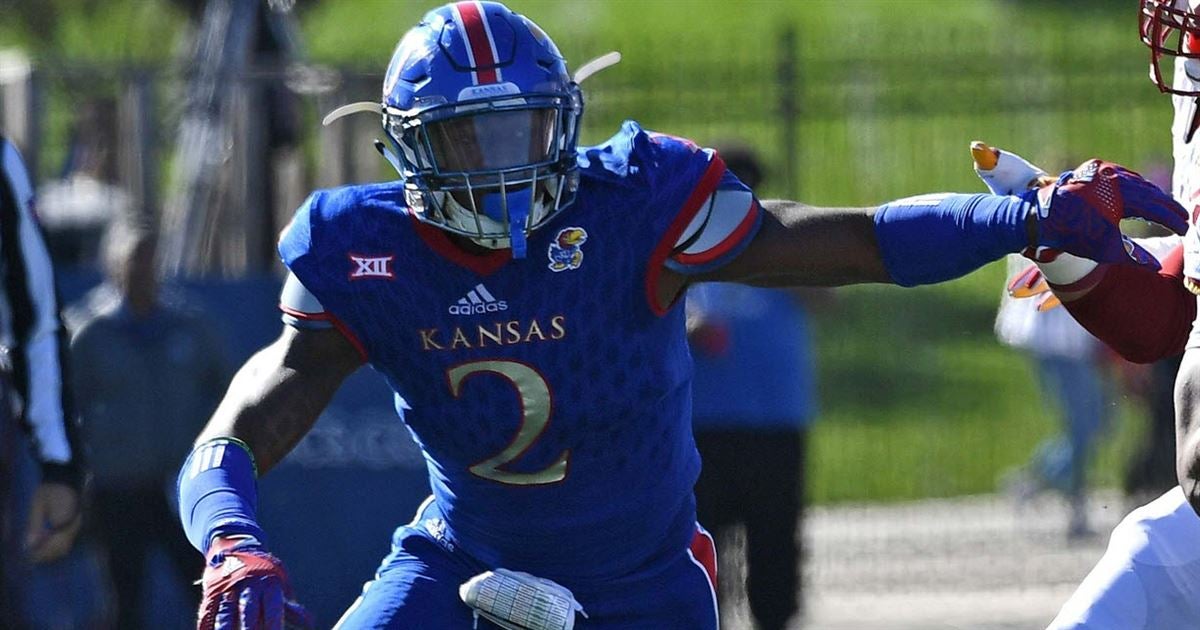 It's the Bear's turn at pick #39 and Pace makes the call for Dorance Armstrong. A tall and lanky edge-rusher, Armstrong is fast, bendy and has a non-stop motor. He is only beginning to tap in to what his talent portends and Fangio is drooling to get his hands on him. Immediately after the pick, Pace"s phone rings yet again. This time it's Les Snead, GM of the Rams. It appears that he isn't stopping at only trading for players to try to improve his team and offers both of the Ram's 4th (#111 and #135) round picks in exchange for the Bear's second to last pick in the 3rd (#97) round. Again, Pace can't refuse the modest drop in pick order for the recompense and says yes. But he is done trading at this point and is eager to reap the talent that all of these picks have made possible. There is a point beyond which there is no more value to trading back.
Round 3, Pick 77: Michael Gallup, WR - Colorado St., 6'1", 195 lbs.
The 2nd round comes to an end and the Bears "War Room," at Halas Hall is in full motion. All of the bartering has garnered 3 3rd round picks for the Bears. Pick #77 finally rolls around and everyone is high-fiving each other because they didn't believe that the player they wanted and prayed for would still be there at the 77th pick. And his name is Michael Gallup. Michael Gallup is a WR out of Colorado St. that has mostly flown under the radar. No fanfare or hype surrounding him, he is one of the few in this draft that is damn close to a #1 WR in terms of ability. He's a little shorter than you'd like to see out of a #1 WR but can do all of the things that #1 WRs do. He doesn't have a flaw in his game and does everything well but could improve to true NFL #1 WR status with pro coaching.
Round 3, Pick 83: Donte Jackson, CB - LSU, 5'11", 180 lbs.
The five picks between the Bears #77 and #83 picks fly by and before they know it, they are on the clock and Pace is looking at the board and how the draft is falling decides to help the defensive backfield and puts the call in to take Donte Jackson from LSU. Not as tall of a corner as Fangio typically likes, but has speed, instincts, and ball skills that LSU corners have come to be known for. He's not short, though, either. At 5'11", he's about average height for the position.
Round 3, Pick 100: Tyrell Crosby, OT - Oregon, 6'5", 320 lbs.
Seventeen more picks come off of the board and the last pick of the third round and second night of the draft belongs to the Bears. Not the best draft for OTs (when are they lately?), Pace and his coaching staff didn't believe there was value at the position higher in the draft but they see huge value at this point and Pace makes the call to take Tyrell Crosby. An RT out of Oregon, Helfrich is overjoyed, having banged the table for him. He's a bit raw but has excellent feet and room to grow in his tall frame. A true dancing bear that plays on the right side of the line. Hint hint. Wink wink.
Round 4, Pick 105: Duke Ejiofor, Edge - Wake Forest, 6'4", 270lbs.
The third and final day of the draft begins and it's only 5 picks after the Bears last pick before they are on the clock again. Pace and the boys and girls are surprised, once again, that their next pick is still on the board but Pace makes the cal to take Duke Ejiofor from Wake Forest. He's almost a physical clone of McPhee except that he is faster, can bend, and is meaner.
Round 4, Pick 111: DJ Moore, WR - Maryland, 6'0", 215 lbs.
Only six picks later, the Bears are on the board again, and again, find tremendous value. Pace makes the call and takes DJ Moore out of Maryland. The debate never stopped in college football circles as to who was a better WR. Calvin Ridley or DJ Moore. Almost clones of each other physically and in play style, Moore is a bit faster, has a tad bit more natural hands, and can get open at will. Moore suffered from not playing at a program with the notoriety of Alabama but is every bit as good, if not better than Ridley.
Round 4, Pick 112: Rashaad Penny, RB - SDSU, 5'11", 220 lbs.
The Bears own the very next pick as well and Pace decides that he's waited long enough to grab the back he's wanted. Pace has taken a back every year he's been here but there was need each time. Penny is just a great all-around back. He does everything well. He can run between the tackles, has good burst and long speed, can get the short yardage when needed, has terrific hands out of the backfield and has a knack for knowing how to run in the open field to reap the most yards once he breaks free. Plus, he brings the toughness, reliability, and consistency that San Diego St. has become known for in their running backs. He'll be one of the surprise successes from this draft class.
Round 4, Pick 115: DJ Chark, WR - LSU, 6'3", 190 lbs.
Three short picks later, the Bears are, yet again, on the clock and while the Bears did sign two very good WRs in free agency and have already taken two excellent young WRs in the draft, Pace can't resist when Chark is still on the board at this spot. He had very good college tape and absolutely dominated the Senior Bowl and most of the events at the Combine. There is just too much talent there to let it pass by.
Round 4, Pick 135: Godwin Igwebuike, S - Northwestern, 6'0", 205 lbs.
Yes, at some point we all knew that the fourth round and the Bears ownership of it would come to an end. With the exit of Quintin Demps, Deon Bush, and DeAndre Houston-Carson, the Bears had found themselves in an unusual position of being a bit light at safety, More of a Free Safety, Igwebuike has ball skills galore, has excellent range, and takes good angles. He knows how to play in space and how to manipulate that space to his advantage. NOW, the Bears Safety group is complete.
Round 5, Pick 145: Kemoko Turay, Edge - Rutgers, 6'5", 241 lbs.
The Bears first pick of the fifth round is another no-brainer for them. Kemoko Turay is still on the board and even with the additions of two edge rushers in free agency and two drafted earlier in the draft, the old saying of "You can never have too many pass-rushers" comes screaming in to Pace's mind and he pulls the trigger on him. Tall and lanky with excellent bend, athleticism, and motor, he is an asset whenever he is on the field. He also has the uncanny ability to block field goals like Julius Peppers used to which you can see in the picture above with him getting insane height.....and yes, he did block that field goal attempt.
Round 5, Pick 151: Nathan Shepherd, DL - Fort Hayes St., 6'5", 300 lbs.
The Bears are on the clock for their second and last pick of the fifth round. And a guy they wanted to make an effort to draft once they talked to him at the combine, Nate Shepherd is still on the board but probably won't be in the sixth round. Pace makes the call to take him. His tape out of college is insane even though it was in Canada and he looked the meanest, strongest, and nastiest at the combine of all of the DL participants during the events. Incredible strength and power with violent hands makes a good start for the pros. As good as he is, look for him to get even better with the Bears.
Round 6, Pick 181: Hercules Mata'afa, ILB, 6'2", 252 lbs
The sixth round opens the way it does most of the time. The anticipation of big name players coming to your team fades and is mostly spent and late round gems are the name of the game. And that is certainly what they have in Mata'afa. Relegated to playing DT at his size at Washington St., he succeeded with athleticism and pure effort and not giving up. Pace and Fangio watching him at the combine see a good ILB in him with unassailable character. Pace happily makes the call to take him.
Round 7, Pick 224: Shaquem Griffin, ILB - UCF, 6'1", 213 lbs.
As the seventh round rolls and the time is getting nearer for the Bears to pick, they are noticing that Shaquem Griffin is still on the board. Assuming that he would've been gone somewhere in the fourth round and distracted with their own plans, Pace and the "War Room," decide that he's just too talented, too good to let pass by and Pace makes the call to take him. I'm sure most of us don't need a summary of his abilities and talents and the Bears are getting one of the best 7th round picks in their history in Griffin.
The Bears roster will look something like this after free agency and the draft....not including the undrafted free agents.
QB: Mitch Trubisky, Chase Daniel, Mark Sanchez
RB: Jordan Howard, Tarik Cohen, Benny Cunningham, Taquan Mizzell, Rashaad Penny
TE: Adam Shaheen, Trey Burton, Daniel Brown
WR: Allen Robinson, Albert Wilson, Cameron Meredith, Kevin White, Michael Gallup, DJ Moore, DJ Chark
OL: Charles Leno Jr., Andrew Norwell, Cody Whitehair, Kyle Long, Bobbie Massie, Eric Kush, Jordan Morgan, Tyrell Crosby
DL: Akiem Hicks, Eddie Goldman, Dontari Poe, Taven Bryan, Nathan Shepherd, Jonathan Bullard
Edge: Leonard Floyd, Sam Acho, Alex Okafor, Trent Murphy, Dorance Armstrong, Duke Ejiofor, Kemoko Turay, Howard Jones
ILB: Danny Trevathan, Nick Kwiatkowski, Christian Jones, Jon Timu, Hercules Mata'afa, Shaquem Griffin
CB: Kyle Fuller, EJ Gaines, Donte Jackson, Bryce Callahan, Cre'von LeBlanc
S: Adrian Amos, Eddie Jackson, Deiondre Hall, Godwin Igwebuike
K: Cairo Santos
P: Pat O'Donnell
LS: Patrick Scales
Many will be surprised at the attention that the D-line received considering that it was considered a strength last season. But there were issues with it that needed to get addressed. Eddie Goldman was being over-worked and as a result, he was more prone to injury. The Poe signing will take some of the pressure off of him and present no drop off in relief when Goldman is not in there. The 5-tech opposite of Hicks has been a problem for a few years with Unrein not being ideal and Bullard not progressing as fast as they'd like. The rotational depth on the D-line also left much to be desired. This was evedent by the number of times they were gashed in the run game late in games. The starters were too tired to be stout against the run because they had nothing backing them up of quality.
This draft also represents the changing culture on the team. Getting younger and faster. Chark was the fastest WR at the combine, Jackson the fastest DB, Shaquem Griffin the fastes LB. With this roster, the Bears will be able to seriously compete for the division. With another year, they should be able to dominate.